My Team
Excellent and timely service is a priority for our team. We are committed to serving your needs whenever they arise.
If you would like to schedule an appointment, makes changes, review your portfolio, or any other service request, please reach out to a member of our team and we will be glad to help you.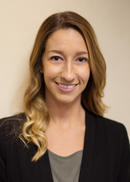 Jaclyn C Benham
Jackie joined our team in August of 2013. As an Associate Financial Representative and Director of Client Services, Jackie assists in the implementation and service for all of our clients. She also helps to establish and build strong client relationships and looks for community service projects . Jackie is a Canandaigua native and proud Canandaigua Academy alumni where she excelled in soccer and lacrosse. Jackie began her college career at St. John Fisher College and later graduated with a bachelor's degree in Psychology from SUNY Brockport in 2011. The Benham and Constantino families have been interconnected for years through St. Mary's Church, Canandaigua Athletics, and St. John Fisher College. Jackie's professional licenses include: New York State License for Life, Accident & Health Insurance. In her free time Jackie spends her time hiking, running, reading, boating, wakesurfing, snowmobiling, and volunteering. She recently was awarded the "Associate Community Impact Award" and was nominated for the ATHENA Young Professional Award.